Nick K. Adams on "The 2nd Minnesota in the Western Theater"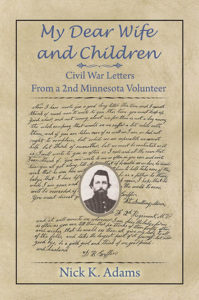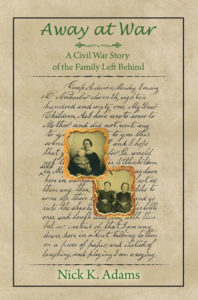 Nick K. Adams, great-great-grandson of Cpl. David Brainard Griffin, will describe the organization of, and first two years of action of the 2nd Minnesota Regiment of Volunteers in the Western Theater. His compelling presentation will be personalized by selected readings from the 100 letters Griffin wrote back to his young family on the Minnesota prairie prior to his death at the Battle of Chickamauga.
Those letters have been published as My Dear Wife and Children: Civil War Letters from a 2nd Minnesota Volunteer. A companion novel that tells the home front story of the family's difficult struggle to survive while Griffin was gone has recently been published as Away at War: A Civil War Novel of the Family Left Behind. Autographed copies of both books will be available for purchase at the meeting.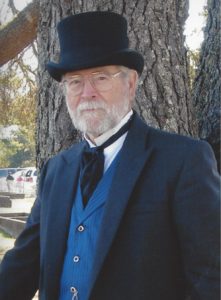 Nick K. Adams grew up in Los Angeles County and now resides in Tacoma, WA, having retired from a career in elementary education. He has followed a life-long passion of interest in the American Civil War after learning of his own g-g-grandfather's participation and sacrifice in that pivotal period. He continues to speak at schools, libraries, service clubs, and Civil War Round Tables, and is an avid Civil War re-enactor in his portrayal of Minnesota's 1861 Governor Alexander Ramsey who sent his grandfather into the conflict to preserve the Union.