Meg Groeling on "First Fallen: The Life of Colonel Elmer Ellsworth, the North's First Civil War Hero"
Colonel Elmer Ellsworth was the first Union officer killed in the American Civil War. When it happened, on May 24, 1861, the entire North was aghast. Ellsworth was a celebrity and had just finished traveling with his famed and entertaining U. S. Zouave Cadets drill team. They had performed at West Point, in New York City, and for President Buchanan before returning home to Chicago. Ellsworth then joined his friend and law mentor Abraham Lincoln in his quest for the presidency. When Lincoln put out the call for troops after Fort Sumter was fired upon, Ellsworth responded. Within days he was able to organize over a thousand New York firefighters into a regiment of volunteers.
Was it youthful enthusiasm or a lack of formal training that resulted in his death? There is evidence on both sides. What is definite is that the Lincolns rushed to the Navy Yard to view the body of the young man they had loved as a son. Mary Lincoln insisted that he lie in state in the East Room of their home. The elite of New York brought flowers to the Astor House en memoriam. Six members of the 11th New York accompanied their commander's coffin. When the young colonel's remains were finally interred in the Hudson View Cemetery, the skies opened up. A late May afternoon thunderstorm broke out in the middle of the procession, referred to as "tears from God himself." Only eight weeks later, the results of the battle of First Bull Run knocked Ellsworth out of the headlines. The trickle of blood had now become a torrent, not to end for four more years of war.
The story of Ellsworth's life is complex, and fascinating, but it is also the story of many young men who fought and died for the Union. Elmer, however, was the first and -according to those who remember him – perhaps the best. Join us and REMEMBER ELLSWORTH!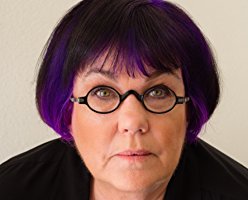 Meg Groeling has spent years examining archival resources, diaries, personal letters, newspapers, and other accounts to tell Ellsworth's story. In the sixty intervening years since the last portrait of Ellsworth was written, new information has arisen that gives readers and historians a better understanding of the Ellsworth phenomenon. She has included accounts of John Hay, George Nicolay, Abraham Lincoln, and the Lincoln family which put Ellsworth clearly at the forefront of the excitement that led up to the 1860 election of a president.